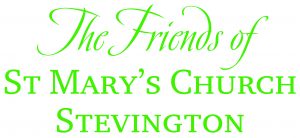 The Friends of St. Mary's Church is a Registered Charity (no. 1139161). Its members aim to raise funds for the maintenance, restoration and development of this historic Church, and the Church Room. The Charity regularly holds fundraising and community activities for families in and around our Parish.
You can contact us for general questions via email to [email protected] or find us on Facebook . We look forward to hearing from you.
If you are interested in getting involved as a 'Friend' please fill out the form below.